The Boise Heritage House is in the heart of the downtown historic districts. Built in 1904, this property was former home to Chase Clark, Governor of Idaho, and Senator Frank and Bethine Church. Today, the building has beautifully preserved original architecture while offering guests spacious and upgraded lodging.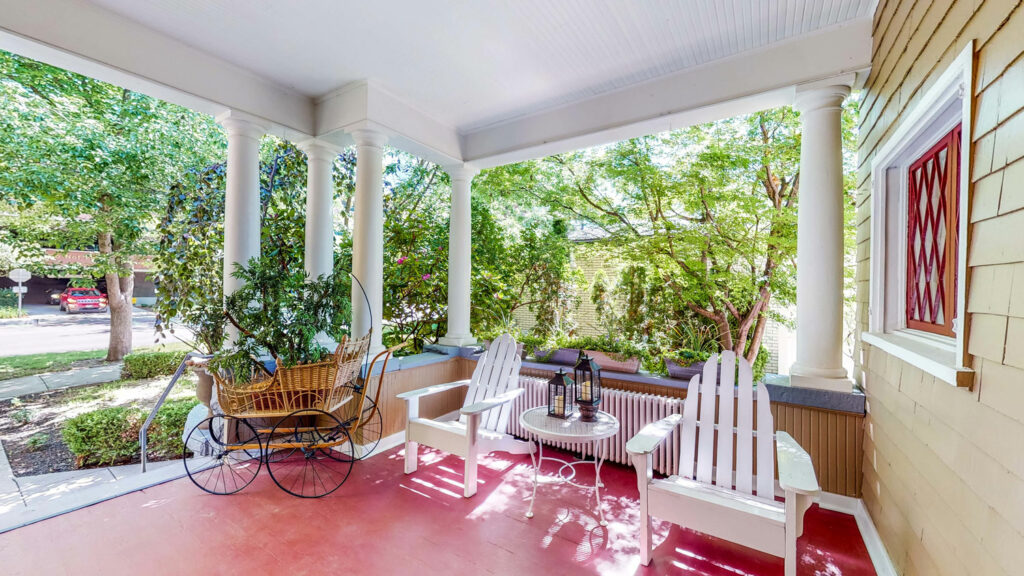 Why You'll Love
The Boise Heritage House
For a long visit or a weekend getaway, enjoy our comfortable suites and deluxe common areas.
Relaxing, Comfortable Suites
We provide you with the amenities to make your stay away from home as comfortable as possible.
Explore Boise
Our downtown location is within walking distance of vibrant local restaurants, museums, parks, and nightlife hotspots.

Our Philosophy
We're a hands-off accommodation. We have done away with the excessive formalities of staying at a conventional hotel while providing a unique environment. We value your privacy while you are staying with us, and have designed a lodging experience around that concept.
Our Guest Services staff is available to help you with anything from answering questions to bringing you fresh linens and towels. We do not automatically replace linens in the interest of reducing our carbon footprint on our local community and the world, and we use eco-friendly cleaners whenever possible. If you need anything, please call or text the main number or email us:
208-761-6798
info@boiseheritagehouse.com
Our Management
You will be greeted by a big smile when we meet you in person. By design, we are quietly working around your experience. Please feel free to reach out whenever you need something.
Boise Heritage House's Services staff can answer all non-emergency questions every day of the week via email or phone. Calls after 8pm are reserved for more urgent requests. We appreciate you letting us know immediately if we can improve your stay with us or make you more comfortable.