This room is on the main floor and features high ceilings in the room as well as the bathroom with windows to match.
The room itself is spacious and features a full built-in closet and there is another full-sized closet in the bathroom as well.
The bath has a standard size tub with shower and lots of storage space from floor to ceiling.
Studio – Private bathroom
Sleeps 2- 1 Queen Sized Bed
Full Access to Community Kitchen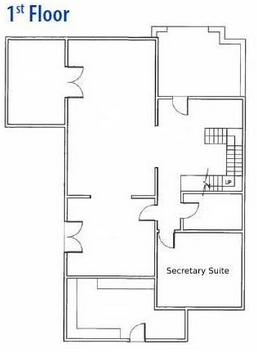 Ammenities
Queen size bed
Down comforters
High-quality linens
Comfortable furniture
Separate private bathroom
Bathtub
Shower
High-quality towels
Hairdryer
Toiletries provided
Air conditioner (central)
Radiator, room-controlled geothermal heat
Fan
Unique, artistic decor
Hardwood floors
Natural light
Flat screen TV
Smart TV with streaming services
Wi-Fi
Weekly linen service
Fresh linens and towels available upon request
Laundry facility available for guest use before 10 am and after 4 pm daily
Iron & ironing board available
Community first aid kit
Fire extinguishers throughout house
Community kitchen access with range, microwave, hot tea & cocoa
Common areas in the main house
Beautifully landscaped community yard
Free parking during visit in 4 on-site parking spaces
Street overnight and short-term day parking
Free evening street parking